Chair Rentals in Morris County, NJ
Party chair rentals are critical. Regardless of where you plan on hosting an event in Morris County, NJ, there's almost never going to be enough seating. Especially if there's going to be food served at your event, you need to give people a place to sit down. It's the only sure way that they will enjoy their meal. When your event spans several hours, as is common with weddings, you need to offer seating so that people can relax. It will allow them to sit so that they can take photos, enjoy a drink, and talk with the other guests in attendance.
The seating can be set up in rows, such as for a wedding ceremony. They can also be set up around table rentals, making it possible for you to serve food and drink. No matter how you position the chairs, you can choose to make it casual or formal. Using place settings and even tent cards will make it possible to create assigned seating – allowing you to have full control over where each guest sits.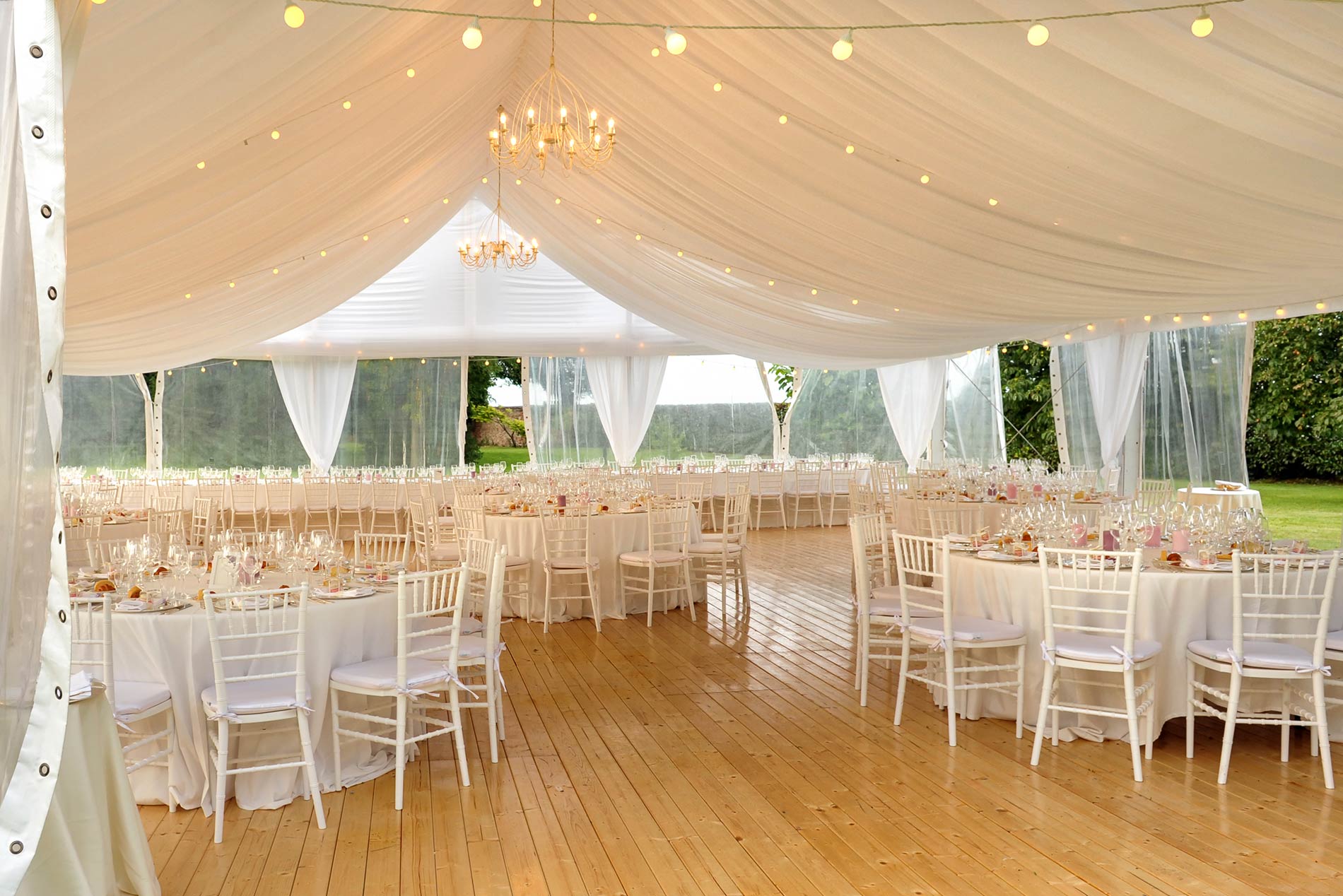 We Understand That The Décor of Your Party is Critical
At K Party Rentals, we understand that the décor of your party is critical – and you may have a color theme that you want to embrace. Especially at weddings, the color of everything is important – and a chair rental is no different.
We offer standard brown and white folding chairs. These make it easy to fold up and move around quickly – ideal if you will be using the same chairs for both ceremony and reception.
If you would like to offer more comfortable seating, we also offer white padded chairs. These have more of a cushion, which is perfect when people are expected to stay seated for extended periods of time.
Our party chair and tent rentals have been used for countless events. We've seen people get very creative with decorating them – bows, ribbons, and even fabric chair covers.
Counting the number of chairs that you need is the easy part. You'll also want to coordinate how many tables you need. We offer table rentals to ensure that you have everything you need for your party – and our 5' tables can easily accommodate eight folding chairs at each table.
We're here to help you with all of your party planning needs. You'll especially want to check out our party packages where we offer chair rentals alongside table rentals and tents. It can make it easy for you to set up a beautiful wedding venue outdoors, regardless of what the weather may be like.
Rent Chairs for Your Upcoming Event
Whether you simply need a chair rental or you need other supplies, contact us so that we can help with your upcoming event.